The electric bike is a very popular option for those who want to get around in a fast and efficient way. It's also a lot cheaper to operate than a car, and more versatile than a traditional bike. However, you might wonder if it's worth the extra money you'd spend.
Ease of Use
Electric bikes make it possible to ride farther and faster than a regular bicycle, with less effort. They are also safer and are greener than driving a car.
The number of electric bikes being sold has been steadily rising. In the last few years, their production has reached over a million. Whether you are traveling to work, a weekend getaway, or a daily commute, an e-bike can help you get where you need to go, at a reasonable cost.
E-bikes are popular with families, the elderly, and people with disabilities. They are easy to use and require little maintenance. Many also come with built-in displays for speed and other information.
Although the e-bikes have increased in popularity, their price can be a barrier to buying one. If you are a college student, you may want to stick with a conventional bike, which is easier to find for less money.
Some e-bikes can be operated by pressing a button without pedaling, called throttle-on-demand. These can be harder to control than a conventional bike, but they can extend the battery's range.
Cheaper to Operate Than Cars
When it comes to transport options, the car is still the king. This year's gas prices have hit millennials and Gen Z hard. For this reason, it makes sense to explore alternative transportation solutions, like e-bikes.
The e-bike is especially helpful in urban areas where traffic congestion is at its worst. In addition to the usual car perks, e-bikes offer a cheap means of transporting cargo. While not a perfect substitute for the family sedan, this mode of transit can make a long day of shopping a little less taxing on your wallet.
Aside from the obvious cost savings, the e-bike is also a greener alternative to your average commuter car. It has a smaller carbon footprint and will save you money on gasoline and maintenance. And hey, you don't have to stand in line for the bus, train, or even a ride sharing app.
The best part? While the e-bike may be an initial splurge, it will be a worthwhile investment in the long run.
More Versatile Than Ordinary Bikes
Electric bikes have become a popular choice for people who want to get around more easily. They can be purchased online, or through retailers. With the rise in popularity, e-bike technology has become more advanced.
The motors used on e-bikes are very compact. They are usually built into the frame of the bike. This helps to keep the weight down. However, they still require some effort from the rider.
Some electric bikes have pedal assist. Pedal assist allows the user to control their speed and how much assistance they receive. It is also possible to turn off the pedal assist system if you don't need it.
Pedal Assist is the most common e-bike system. Unlike other systems, it does not drain the battery when it is turned on. Depending on the level of assistance, the Pedal Assist System can help the rider reach speeds of 28 miles per hour.
In addition to the Pedal Assist System, e-bikes may have throttles. When the throttle is engaged, the rider can slow down or stop. This is especially helpful in situations where the rider is stuck in traffic.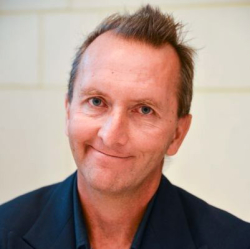 Latest posts by Fred Felton
(see all)